LED Truck Light
HYF-8660C
LED Truck Light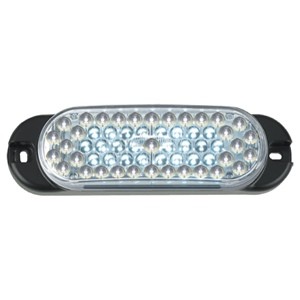 HYF-8660C LED Truck Light
Introduction
LED Truck Lights are virtually maintenance-free; never replace bulbs or flash tube.
Powerful Super bright LED which meets SAE DOT and CE.
The Heavy-duty grade LED Truck Taillight is made in 6 inch oval Size.
Available in amber, red and clear and the volt system from DC10V through 30V.
Standard
Dia. 6 inch LED Truck Light.
Multi pattern : Stop , Turn, Tail light.
24 LEDs : SAE DOT .
PMMA lens, Base , IP65 .
Available in DC12, DC12V~30V.
Color available in lens and LED.
Mount : Grommet .
Mount : 2 holes flange . ( HYF-8660)
Color
LED Color: Amber, Blue, Red, White.
Package
Color Box Packed, 50 PCS / 17.5Kgs / 2.5'.
Dia
Contact YARTON to Get a Quotation Now!
* To get quick response, please fill out the inquiry form in English.