LED Buggy Whip
HYF-7108TX
LED Whip Lights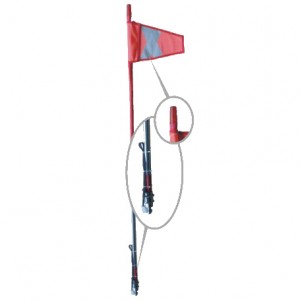 HYF-7108TX LED Buggy Whip
Introduction
LED buggy whips are virtually maintenance-free; never replace bulbs or flash tube.
Powerful Super bright LED which offer 360 degree visibility.
The strength White fiberglass up in Permanent mount is well known market standard and available in clear, amber, blue, red, and green lens.
Standard
HEAVY DUTY LED SAFETY FLAG, DC 12V, 24V.
Quick Release Base and Flexible white Fiberglass w/ whip.
Heavy Duty Flag w/ Day and Night reflexives.
Available in different lengths, 8, 10, 12 feet.
Available in Adding Spring base, HYF-7104S.
Available in Adding Tube, HYF-7104T.
Available in Adding Tube and Spring, HYF-7104ST.
Available in Adding Reflactive Tape, HYF-7104X.
Package
Contact YARTON to Get a Quotation Now!
* To get quick response, please fill out the inquiry form in English.