LED Flat Beacon Light
HYF-5112
Emergency Lighting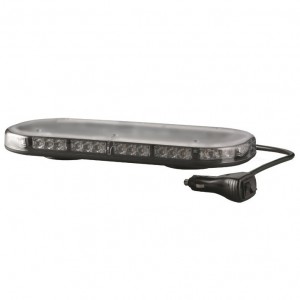 HYF-5112AMG LED Flat Beacon Light
The New 510 and 511 Series approval E1 ECE R65 and R10, LED Flat beacon light suitable for a huge number of vehicles from cars and vans,
HGVs, utility vehicles, refuse and recycling trucks, street cleaners, agricultural, right through to earth movers.
Introduction
LED Flat Beacon provide ultra-compact and powerful warning
solutions that provide flexibility for permanent or vacuum magnet mounting.
With 10-30 VDC operation, The user can select from the 18 flash modes
by permanently using the trigger cable on the model or the vacuum magnet model's cigarette plug switch.
Power mode has memory and Multiple units can be synchronized
Standard
18 Selectable Flash Paterns
0.56~2.51 Amp current draw on 12 Volt system
Volt System :10-30 VDC
LED High Power 42PCS
Flange Mounting, PC Lens ABS Base
HYF-VM5142 (Magnetic Base and 3Meters Plug)
Approvals : SAE Class 1 , EMC R10, ECE R65
Dia. 380mm X W. 171mm X H. 38mm
Color
LENS Color: Red / Amber / Blue / Clear
LED Color: Red / Amber / Blue / Clear
Package
Color Box packed, 12PCS/20kgs / 2.5'
Contact YARTON to Get a Quotation Now!
* To get quick response, please fill out the inquiry form in English.