LED Double Face Signal
HYF-3271A
LED Double Face Signal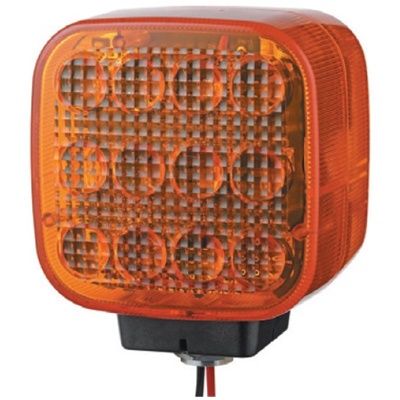 HYF-3271 LED double face signal
Offers this one side red/one side amber dual lens configuration. It uses LED Lights ,
and offer brighter, faster lighting response for safety. This is a low current draw light,
so it won't drain your battery. It also features a greater shock resistance for longer life.
Introduction
It is a standard 90x90 square Double Face Red/Amber Led Light plus an optional function "small light signal light".
Standard
90 x 90mm Square Double face signal lightt
DC12V, DC24V
Polycarbonate Lens
IP rating: IP65
HYF-3271AR
Clear LENS
12 Amber LEDs , 15 Red LEDs
Color
Available in different color of Lens
Available in different color of LEDs
Package
Color Box Packed , 50 PCS / 19Kgs / 1.84'
Contact YARTON to Get a Quotation Now!
* To get quick response, please fill out the inquiry form in English.