LED Downlights
HYF-767-2S
LED Marine Navigation Light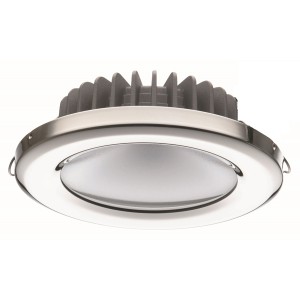 HYF-767-2S LED Downlights
Introduction
LED Down lights are virtually maintenance-free; never replace bulbs.
High Power LED with a color temp. of 3000K, 5000K enhancing aesthetic appearance and eye comfort.
Available in warm white, cool white, and the volt system from DC10V through 30V.
Standard
Marine Downlight.
10-30VDC.
1 x 5W White Luxeon LEDs.
Correlated Color Temperature (CCT): 3000K.
IP65.
Mounting Method: Spring-Mount.
Cut-out Diameter: 66.8mm.
Recessed Depth: 29mm.
Fully-dimmable with the use of our PWM dimmer and a momentary switch.
Color
LED : Cold White , Warm White available
Contact YARTON to Get a Quotation Now!
* To get quick response, please fill out the inquiry form in English.