Turbine and Mini Trubine Horn
HYF-360M
Turbine horn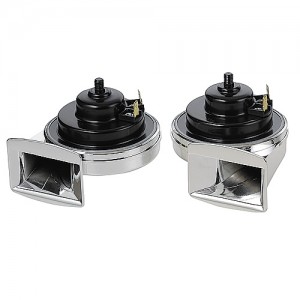 HYF-360M Turbine and Mini Trubine Horn
Introduction
Traditional European sound horn.
It outputs at 115dB / 2m (119dB / 1m).
Rectangular opening for better sound output.
Suitable for all cars and motorcycle.
Available DC12V, 24V, 36V and 48V.
Made in Taiwan.
Standard
12VDC 6A 115±5dB.
2 Terminals Twin Horns with High & Low Tone
Color
Package
Color Box Packed, 25 Sets/ 15.7Kgs/1.8'.
Dia
Contact YARTON to Get a Quotation Now!
* To get quick response, please fill out the inquiry form in English.